Opinion
Ex-CIA Analyst: West Preparing for Military Coup Against Zelensky
In this image released by the Ukrainian Presidential Press Office on May 1, 2022, Ukrainian President Volodymyr Zelensky arrives for his meeting with then-US Speaker of the House Nancy Pelosi in Kiev, Ukraine, Saturday, April 30, 2022.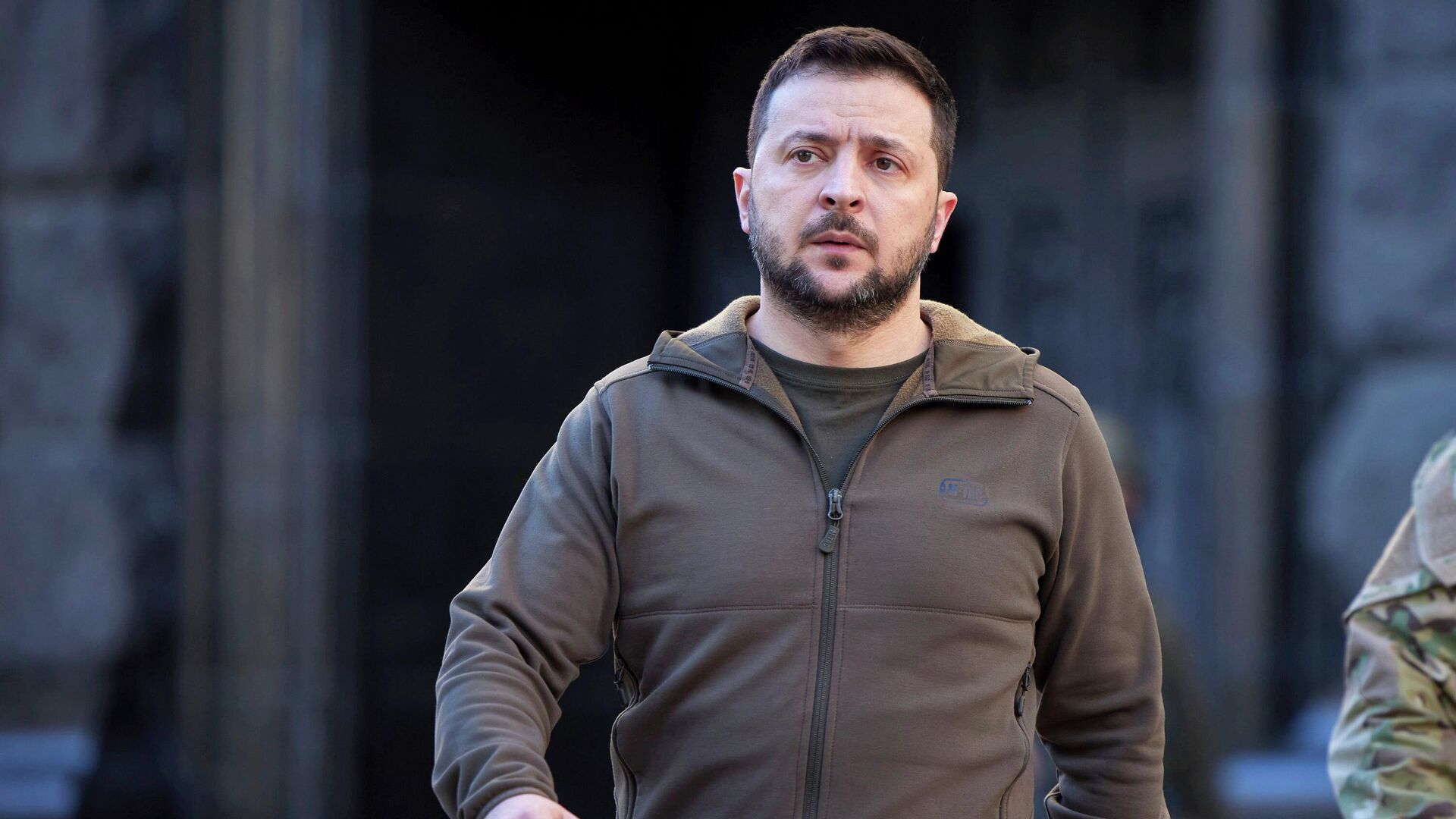 The writing is on the wall for Ukrainian President Volodymyr Zelensky as the Western elite seemingly seek someone else to fill his shoes, retired CIA intelligence officer and State Department official Larry Johnson told Sputnik's New Rules podcast.Signs of a behind-the-scenes struggle in Ukraine have recently manifested themselves in Commander-in-Chief Gen. Valery Zaluzhny's open defiance of Volodymyr Zelensky's non-stop war plans; a mysterious death of Zaluzhny's close aide; and the Ukrainian president's refusal to hold elections next year.CIA veteran Larry Johnson believes that the "invisible hand" of the West is orchestrating what may end up in regime change in Ukraine. Per him, Zaluzhny's extensive "stalemate" interview to the British press, which prompted so much ire on Bankovaya Street – a Ukrainian presidential residence – was by no means coincidental."It's always important to pay close attention to what's going on in the media because these stories don't just appear out of nowhere," Johnson told Sputnik. "It's not like some intrepid Economist's reporter is saying, 'Hey, you know, I think it'd be a pretty nifty if I could go interview General Zaluzhny.' Because I think that that entire arrangement was made possible through the intervention of MI6 to get Zaluzhny's profile raised in the West. And remember in that Economist magazine, he was interviewed, he then wrote an op-ed and they gave him a longer piece online, the 'Economist online'. So Zaluzhny got three hits. And he was seen as undermining the message that had been coming out of Ukraine."
WorldUkrainian Intel Could be Behind Death of Top General Zaluzhny's Aide – Military Expert7 November, 18:33 GMTLikewise, the death of Gennady Chastyakov, an assistant to the commander-in-chief, reeks of a potential sabotage from the Ukrainian infamous security service, according to the former CIA analyst."This grenade that went off… I've seen in a couple of different accounts that someone gave him a live grenade and then his son was playing with it and accidentally pulled the pin and it went off. But it sure seems like sabotage. And Zelensky still has support within the Security Service of Ukraine (SBU) and it would not be at all beyond the SBU for Zelensky to think it's a good idea to send a message like this to try to intimidate Zaluzhny."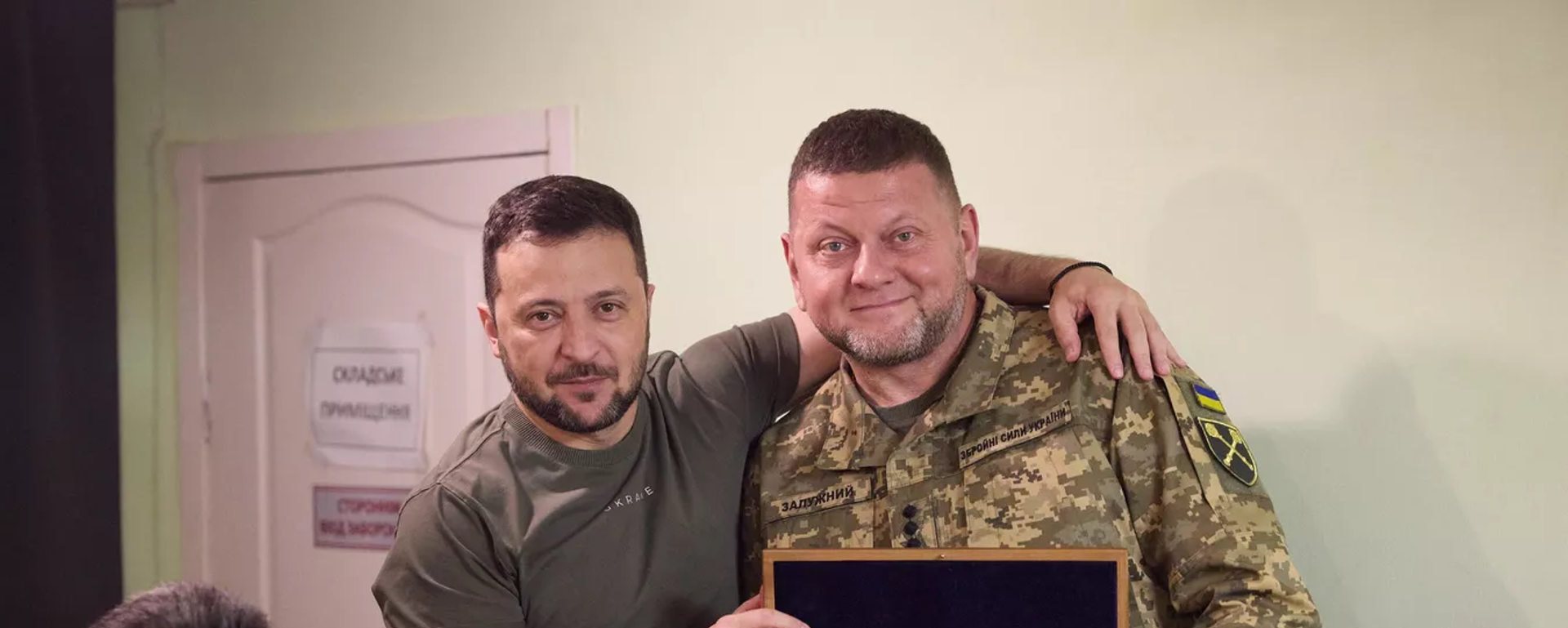 WorldZelensky vs. Zaluzhny: Ukraine's President Censures Top Commander Over 'Stalemate' Comments5 November, 16:18 GMTHowever, it's not Zaluzhny who is Zelensky's major problem, but the Ukrainian president's fading support in the West, both in the UK and the US, according to Johnson:"Remember a week ago, Time magazine – who had featured Zelensky on its front cover in 2022 as Man of the Year, they described him as like 'the reincarnation of Winston Churchill', and 'this great military strategist'. He now was put on the front cover of Time and decried as basically like Adolf Hitler in his last days, delusional, out of touch with reality, crazy. So when I see those kinds of articles appear from both British sources and American sources, it's telling me that the political establishments in both places are preparing the exit ramp for Zelensky. And Zaluzhny may be seen as someone that they want to replace Zelensky with. So we're at the stage now in this entire affair where the infighting is now becoming lethal. It's not just calling each other names and maybe hurting someone's feelings. This is becoming a blood match."Larry Johnsonretired CIA intelligence officer and State Department officialJohnson drew attention to the fact that in addition, NBC News broke on November 4 that US and European officials have begun "quietly talking" to the Kiev regime about possible "peace negotiations with Russia" to end the stalemate.It seems Western decision-makers have zero illusions about Zelensky: they know that he had zero qualifications to take on the presidency, but was "a comedian notorious for his ability to use his genitalia to play the piano," per the CIA veteran.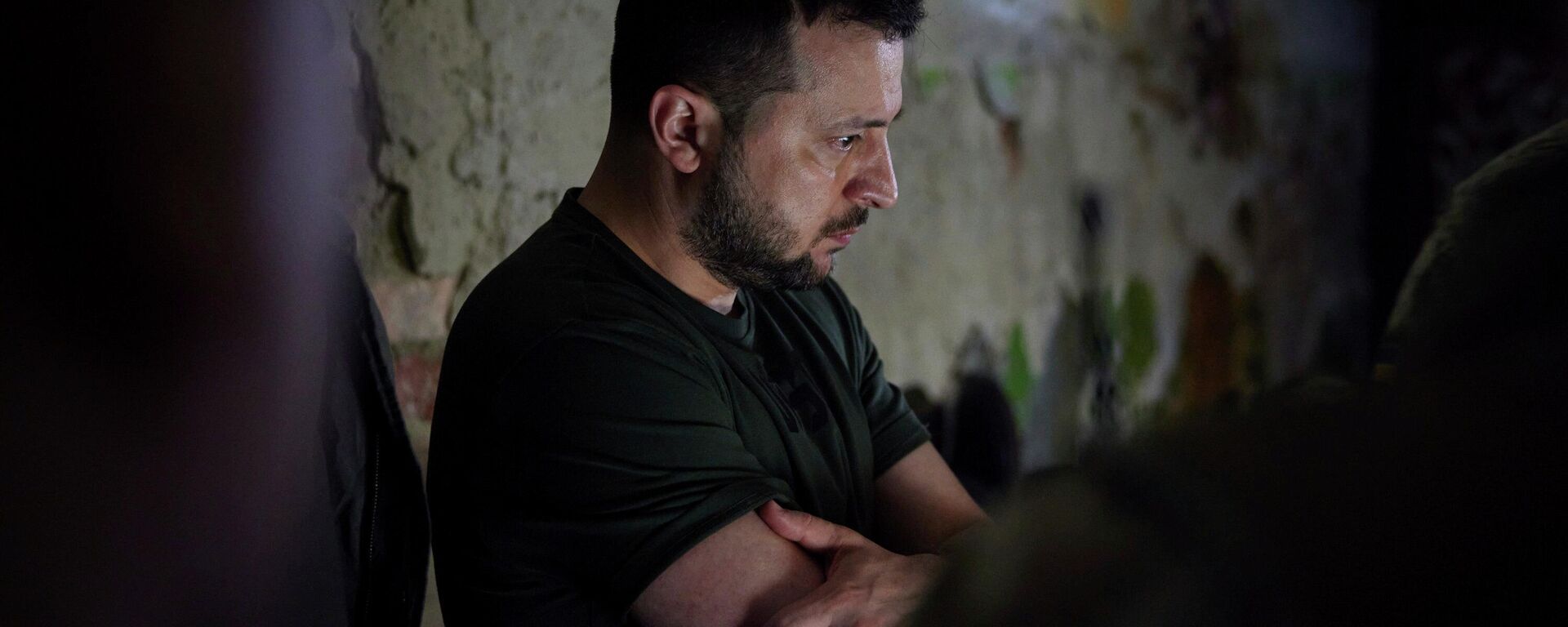 Russia's Special Operation in UkraineHow Zelensky is Losing His Halo, May Soon Outlive His Usefulness for West17 August 2022, 10:32 GMTFor his part, Zaluzhny appears to be someone "who could negotiate with Russia, because Zaluzhny back in the day at least had contacts with and trained with members of the Russian military before the split when Ukraine sort of went in its own direction," Johnson stressed.Apparently, Zelensky is still striving to tip the balance in his favor. Most recently, he canceled next year's elections in Ukraine, despite the West's insistence on the necessity to conduct this democratic procedure amid the conflict."So clearly the one voice that used to be that 'Ukraine is winning, Russia is losing, Putin is dying, Putin's dead, the economy's in shambles, and the Russian military is incompetent', that whole informational operation, that's now been set aside. The new information operation is 'Ukraine doesn't have the manpower to survive, Ukraine has got to find a negotiated way out'. And I think Zelensky is not a willing participant in this. He's fighting to hang on and to try to survive. And that may be because he fears that this ultra neo-Nazi movement that he has helped enable, they would kill him if they see him making any sort of gestures to try to be conciliatory towards Russia," Johnson concluded.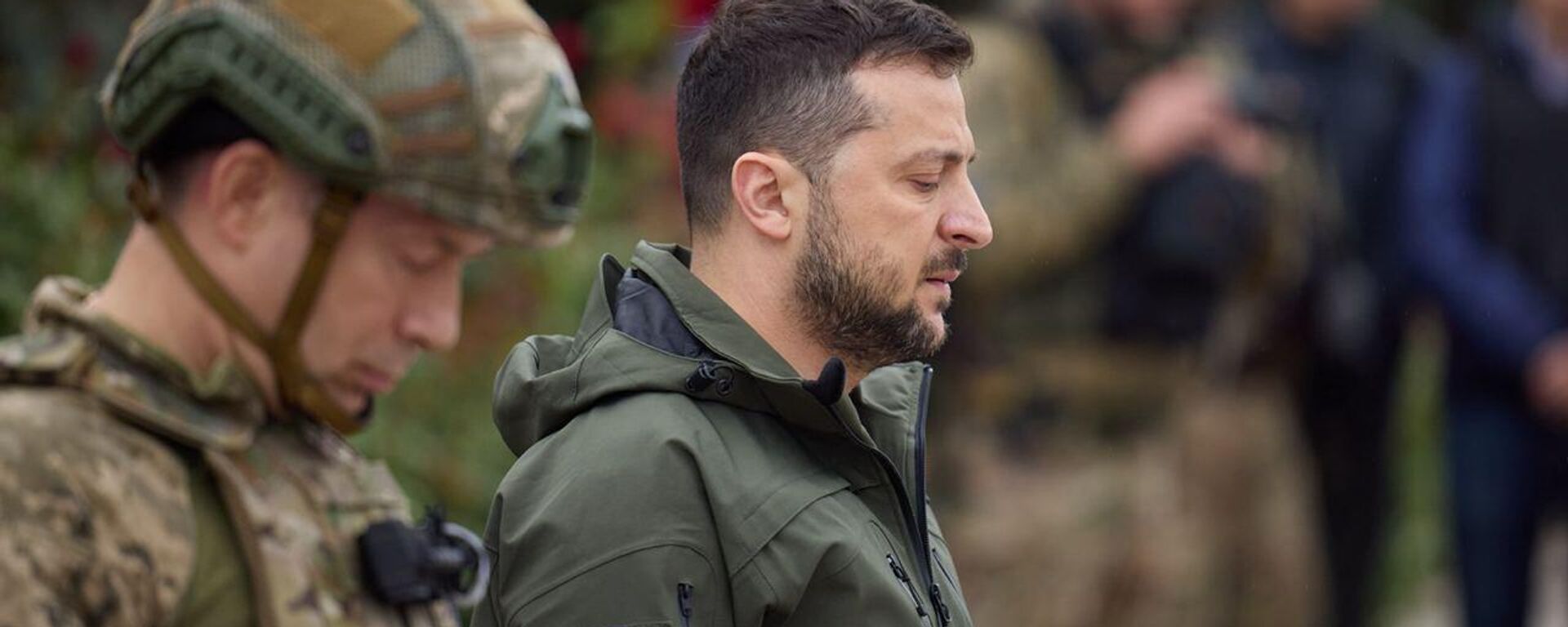 WorldZelensky Buying Time by Refusing to Hold Election, But His Future Still 'Bleak' – Expert7 November, 13:59 GMT