Opinion
How UK and US Are Creating a Polish-Led 'Eastern European NATO' Against Russia
U.S. Marines with 10th Marine Regiment, 2d Marine Division, fire a reduced range practice rocket from a M142 High Mobility Artillery Rocket System during Exercise Rolling Thunder 22-2 on Camp Lejeune, North Carolina, April. 4, 2022.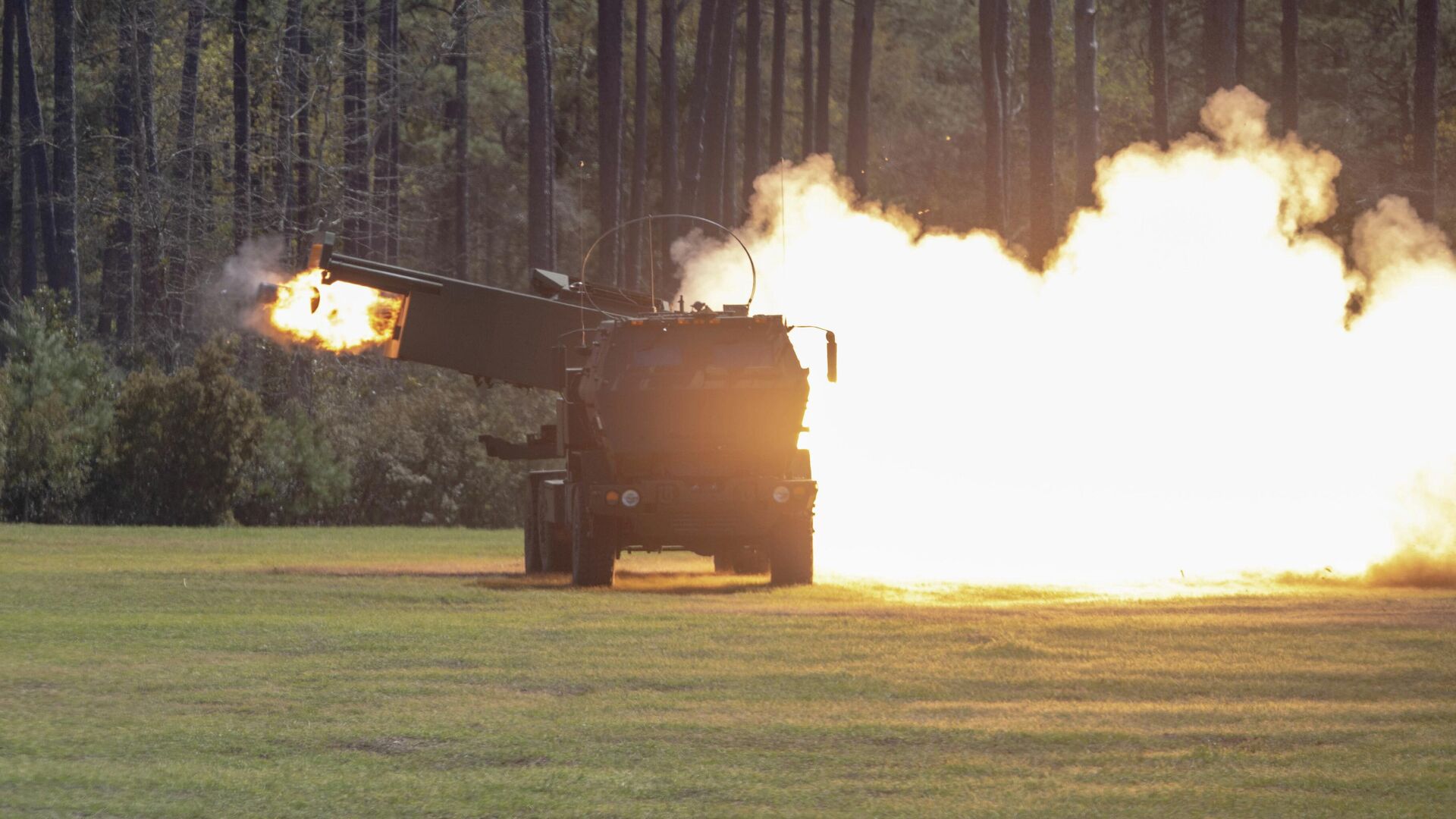 British and Polish military contractors have finalized a $4.9 billion agreement to provide Polish forces with an enhanced ground-based air defense system. Per the Brits, the deal is aimed at bolstering European security amid the Ukraine conflict.British and Polish defense firms MBDA and Polska Grupa Zbrojeniowa S.A. (PGZ) have agreed to cooperate at the next stage of Warsaw's Narew anti-air missile program.The UK-Polish deal envisages creating over 1,000 Common Anti-Air Modular Missiles Extended Range (CAMM-ER) and over 100 iLaunchers to shoot down air threats – cruise missiles and fighter jets – at ranges of 40 kilometers. The agreement also includes "MBDA's unprecedented transfer of key technologies and knowledge to PGZ," per the manufacturer's website.The latest deal comes in addition to the $2.4 billion contract signed in April to acquire MBDA's CAMM missiles and iLaunchers to equip Poland's 22 PILICA+ air defense batteries. MBDA specified at the time that the PILICA+ "triple layer air defense system" would be integrated with CAMM short-range radar-guided missiles which engage air threats out to a range of 25 kilometers.One needs to bear in mind that the plans to bolster Poland's air defenses had been discussed since 2019, long before the Russian special military operation in Ukraine, explained Alexander Mikhailov, head of Russian think tank "Bureau of Military-Political Analysis.""Poland and its NATO partners precisely discussed the issue of creating a [multi]-layered air defense system, primarily on the northwestern and western borders of Poland. That is, in those [Polish] military districts that border both the [Russian] Kaliningrad region and Belarus, which forms the Union State [with Russia]," Mikhailov told Sputnik.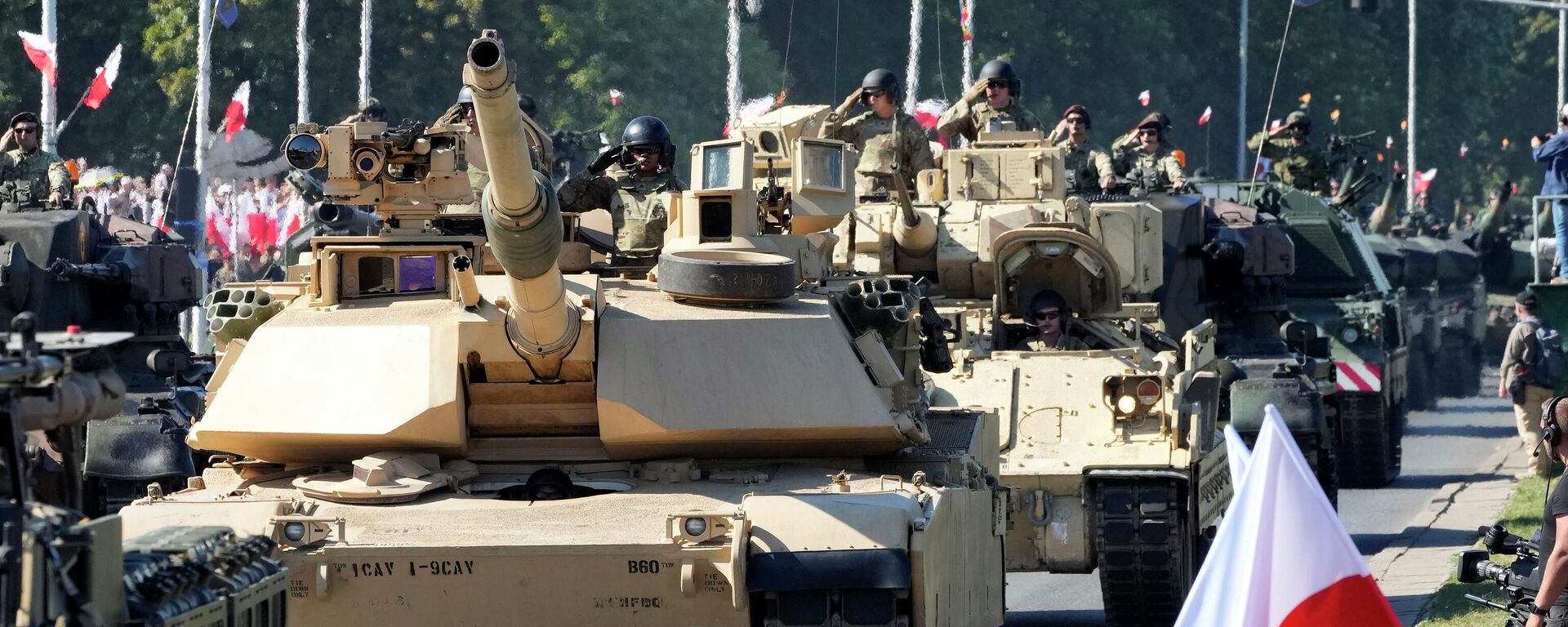 WorldBritish Media Claims Poland Builds Up Army As Fears Mount of 'Conflict With Russia'5 November, 06:32 GMT"Considering the tension and geopolitical situation, which was escalating in 2019, it was clear that Poland had embarked on the path of complete Russophobia, with the full support of Washington and London, and began the process of militarization. And the process of militarization included the creation of an anti-aircraft shield against Russia, as it was presented [by Warsaw] to Polish taxpayers."Mikhailov has drawn attention to the fact that Poland largely acquired weapons from either the UK or the US, emphasizing Warsaw's strong ties with London and Washington. For their part, London and Washington are forcing Brussels to provide financial aid to Poles, according to the expert."Every year Poland pays for the US patronage by buying new US-made weapons and services for purchased weapons, training personnel, doing various modernizations, and so on," Mikhailov said. "London in this case is the second loyal lord for Poland. British patrons can always solve Polish problems in Washington without Europe's participation. This double patronage – on the one hand American, and on the other hand British – is a very convenient mechanism for Poland."
AnalysisUkraine's Top General Asking NATO for 'Wunderwaffe' to Forestall Defeat4 November, 17:23 GMT
Eastern European Bulwark Against Russia
One might ask what benefits the US and the UK get by supporting and arming Poland.As per Mikhailov, Americans and Brits get a number of advantages from the US-UK-Polish alliance. On the one hand, British and American defense contractors are granted lucrative deals, while military industrial lobbyists get their own slice of the cake.On the other hand, Poland's militarization is the way for the US and the UK to control Europe, which has been exhausted both economically and militarily in the course of the Ukraine conflict. The expert does not rule out that Poland would become the leader of an "Eastern-European NATO".Under this apparent grand design, the countries of Eastern Europe would form "a new NATO outpost" created by Washington and London on the eastern border of Europe which would serve as both a "buffer" and a bulwark against Russia, he explained."Europe will remain silent and pay for everything, because it has become clear to everyone that the main goal of the United States entering the Ukrainian case was the beginning of a large military campaign against Russia, the beginning of a global arms supply campaign to disarm Europe and deprive it of its arsenals, as much as possible to bleed the European collective army and then fill its arsenals with American weapons."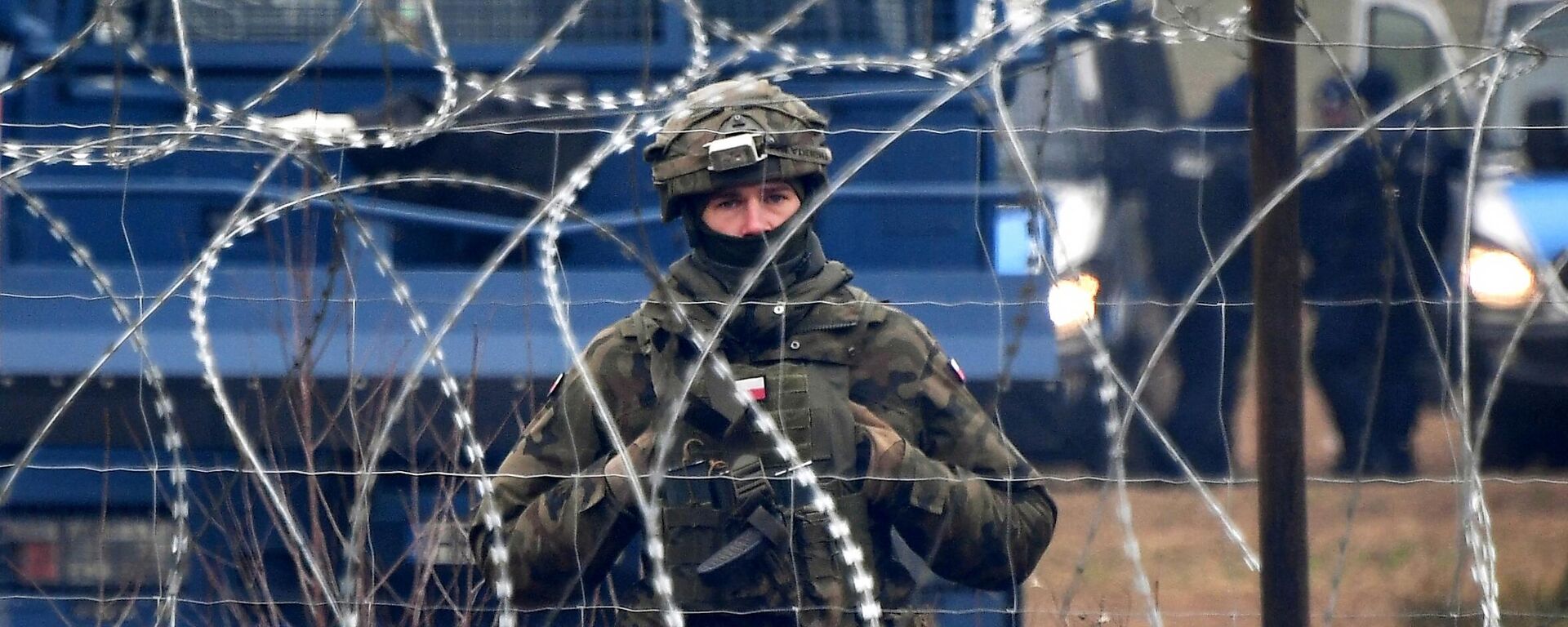 WorldPutin: Poland Plans to Form Coalition Within NATO to Directly Intervene, Seize Land in Ukraine21 July, 11:55 GMTMeanwhile, the Americans have been developing joint military production in Poland for quite a while. In particular, it was reported in mid-September that Lockheed Martin opened its second largest manufacturing center in Poland to boost the production of HIMARS multiple launch rocket systems. The American producer specified at the time on its website that it had signed a framework agreement with the Armaments Agency of the Polish Ministry of National Defense for the Homar-A Multiple Launch Rocket System (MLRS). "Under the terms of the framework agreement, 486 Homar-A vehicles will be assembled in Poland, with first deliveries starting in 2026," the news release stated.The same month, Polska Grupa Zbrojeniowa (PGZ) and the Javelin Joint Venture (JJV) – a partnership between Raytheon and Lockheed Martin – announced that they had inked a Memorandum of Understanding (MOU) for the future production of the Javelin anti-tank weapon system in Poland.Earlier, in August, Polskie Zakłady Lotnicze Mielec, a company owned by US arms industry giant Lockheed Martin, stated that between 70% and 80% of the US F-16 fighter's fuselage structure will ultimately be manufactured at the Polish factory. PZL Mielec has been preparing for the job since 2021.The US is pushing ahead with Poland's militarization because it apparently believes that the "Ukrainian case" could work for a long time, per Mikhailov."[The US purportedly believes] that Ukraine can for a long time be a springboard for a military offensive against Russia and that they can use this territory for their own purely military purposes," the expert stressed.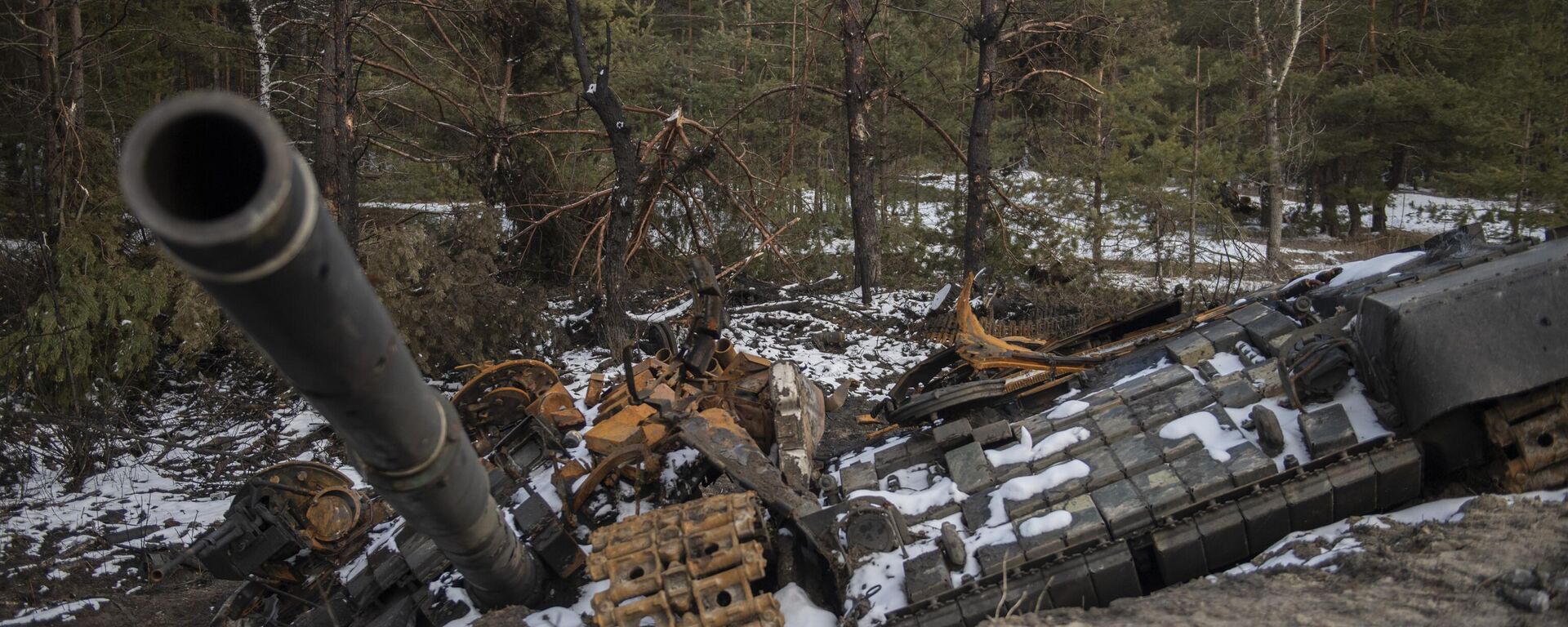 Russia's Special Operation in UkraineWest's Proxy War in Ukraine Exposed NATO's 'Failed' New Warfare Tactics5 November, 12:53 GMT
US and UK Don't Feel Sorry for Eastern Europe
In a hypothetical military scenario, Poland's air-defenses packed by US and British weapons would not be able to stop Russia's strategic and hypersonic arms, Mikhailov underscored.Previously, the US-made Patriots turned out to be very vulnerable to Russia's Kinzhal strikes. Similarly, Brits don't have weapons capable of intercepting cutting-edge hypersonic gliders, the expert pointed out."Poland has not seriously fought with anyone in the last eight decades, and its army does not have much military experience," he explained. "Well, except for participation in some kind of coalition actions with NATO. That is, this is an army that constantly trains. It trains together with the NATO bloc and conducts exercises separately on its territory, mastering new equipment. But this is not an army with war-fighting experience."Rather, Washington and London have been creating a hornet's nest in Eastern Europe by militarizing the region's countries and pushing anti-Russia propaganda, with Ukraine being one glaring example."Washington and London have never felt sorry for the residents of Eastern Europe. And why not make a big military machine out of them for the collective West and fence it off from Russia and China, Iran and other countries which Europe considers adversaries," Mikhailov concluded.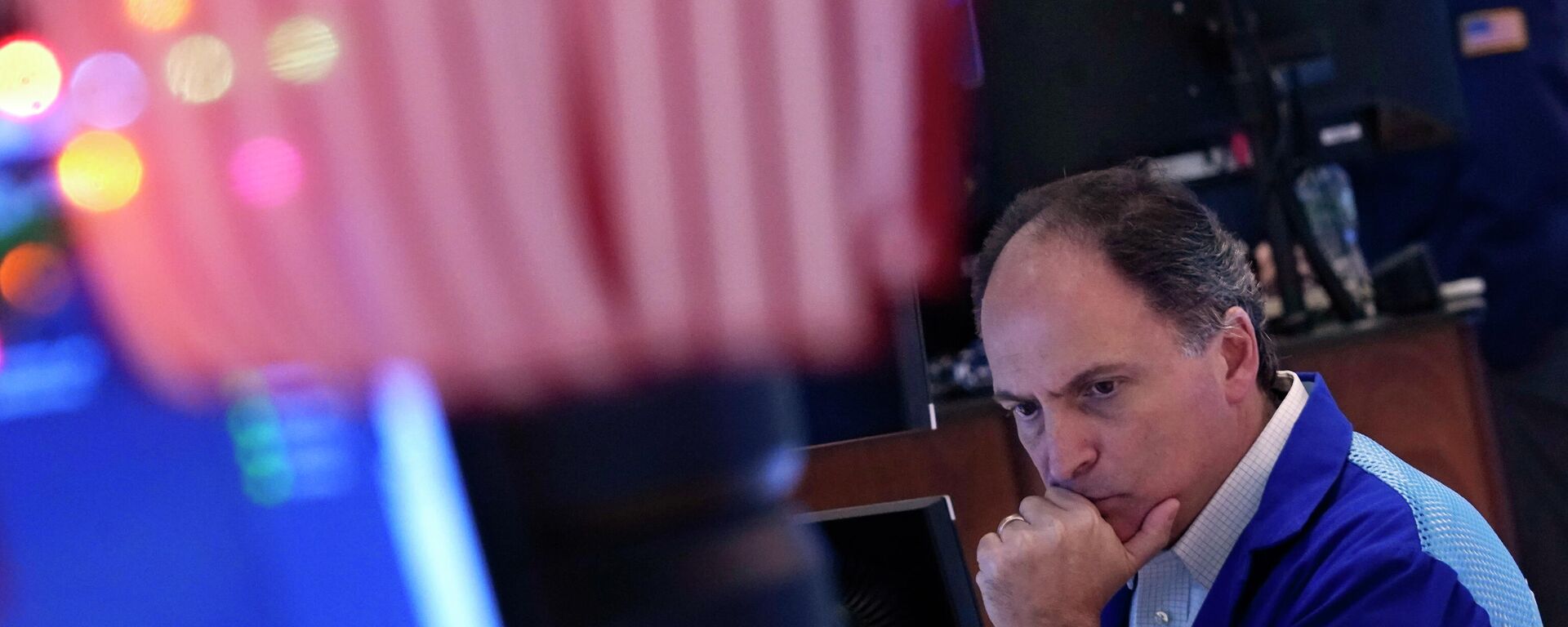 EconomyNATO Proxy War Against Russia Hurt World Economy, Mideast Crisis Could Finish It Off4 November, 15:17 GMT